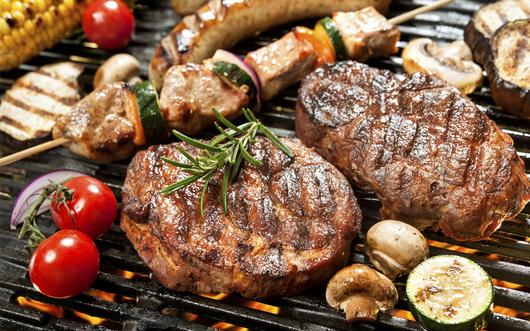 Master the Grill
Grand Bohemian Hotel Mountain Brook
Regular price $169.00
Fear the grill no longer. Learn the techniques you need to cook with confidence, from seasoning and sauces to knife skills, grill marking, and cooking steaks and other meats to the perfect temperature. Dinner will be served with this hands-on class. Cocktails, wine and beer will be available for purchase at the bar once classwork is concluded.
Sample Menu:
Grilled Oysters with Chorizo Butter and Cilantro
Grilled Sweet Potato, Cauliflower & Scallion with Romesco Sauce
Grilled New York Strip with Salsa Verde, Grilled Onion & Arugula
Grilled Fruit Sundae with Gelato and Pistachios
Private Cooking Class Events
Create a specially curated private Cooking School experience where you can prepare and savor decadent meals with your own private group. Please contact us to learn more or to book one of our Cooking School packages.
Gift Cards and Gift Certificates: Please contact us by email to make gift card/gift certificate reservations.
*Class price is per person. Price includes service charges, but are subject to tax.