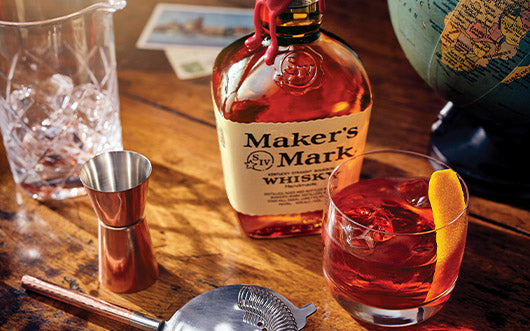 Maker's Mark Wild Game and Bourbon Dinner
Habitat Feed & Social
Regular price $149.00
On October 19th at 6:00 PM, celebrate the upcoming Hunting Season with our Maker's Mark and Wild Game Dinner. Uncover the secrets of game preparation as our skilled chefs guide you through the intricacies of cooking wild game to perfection, as well as learning the art of creating cocktails best suited for cherished moments at deer camp. Journey into the history and heritage of Maker's Mark as Representatives and Brand Ambassadors share this unique tradition, while you indulge in rare and one-of-a-kind Bourbons. Reserve your seat at this exceptional event and anticipate an unforgettable evening at Habitat Feed & Social.
Curated Menu:
• Bacon Wrapped Breast of Quail with Bourbon Ancho Chili Glaze
• Jalapeno &Cheddar Elk Sausage with Collard Green Kimchi
• Smoked Wild Boar Wings with Bourbon Blue Cheese Sauce
• Confit Venison Osso Bucco with Chocolate Mole
• Bruleé of Humboldt Fog Cheese
*Class price is per person. Price includes service charges, but are subject to tax.